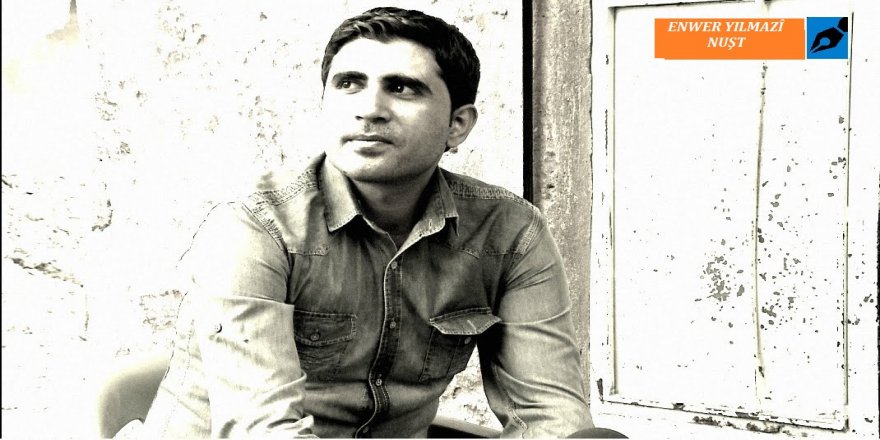 "Heqê biza kole, biza qiloçine ra gêrîyeno"
Aşma Remezenî ya. Şarê ma zafê ci roje yo. Emser sey serranê verînan nîya aşma Remezanî. Rîyê virusê Korona ra Camîyî qefilnayî yê û semedê îbadetî milet nêeşkeno bi cemat bêro têhet û îbadet biko.
Enwer Yilmaz
Aşma Remezenî ya. Şarê ma zafê ci roje yo. Emser sey serranê verînan nîya aşma Remezanî. Rîyê virusê Korona ra Camîyî qefilnayî yê û semedê îbadetî milet nêeşkeno bi cemat bêro têhet û îbadet biko.
Tena misilmanî ney heme bawerîyê ke dinya de ca gênê rîyê nê janî ra nêşkenê bêrê têhet û bi cematkî îbadetê xo bîyarê ca. Bi rastî emser virusê Korona heyatê ma kerd teng û milet zafê xo nêeşkeno keyeyanê xo ra vejîyo teber. Ez hêvî kena însanetî demêko leze de na nusubêtî ra bixelisyo û na nêweşîya xidare biqedîyo.
Misilmanî aşma Remezanî de tena roje ney zikat û fitra xo zî danê. Roje beno wesîle ke zaf çîyê xirabî nêbenê. Xora tena roje girewtiş ney, fekê xo girewtiş ney, misilmanan rê tawsîye beno ke wa qelbê xo, zerrîya xo û wicdanê xo pak bigîrê, xeyran bikerê, dest berzê feqîran. Yanê roje hetêk ra yeno manaya hetkarî, weşî û pakîya qelbî. Aşma Remezanî çend serîyo ke ameya hamnan. Hamnan roje girwtiş zehmet o. Ê ke karanê giranan de xebityenê, semedê înan hîna zehmet o.
Semedê barkêşan na aşme de xebityayîş zaf zehmet o. Dîyarbekir de Sîteya Toptancîyan esta. Heme zexîreyê Dîyarbekirî Sîteya Toptancîyan ra vila benê. Raşteyê sîte de cayê barkêşan esto, paleyî serê siba şefeq ra yenî o raşte û rizqê xo pawenê. Roşanê Remezanî ra ver Sîteya Toptancîyan de kar zêde yo û paleyî her wext xebityenî.
Ez mîyanê barkêşan de Hecî Salimî dir dost a. Hecî Salim 60-65 sere yo. Posûr ra yo. Şuxul ver bîyo kûz. Rîyê ey tim huyeno. Sey merdimêko raşt, xebitkar û ercîyaye zanîyeno. Hemê toptancî ey şinasnenê. Akîba ey de 4-5 merdimî estê. Roje esta 4-5 kamyonan kenî veng. Hecî Salim sey serekîbê taxima xo yo. Karo ke nêşkeno biko çin yo. Heta nika rojêk karê xo nîme de nêverdayo. Gorê vatişê ey dewa înan Pasûr de bîya, ameya veşnayîş û pa kulfetê xo koçê Dîyarbekirî kerdo. A roje ra nata paletîye keno, karê boyaxî, înşaatî û barkêşî… Bajar de heyat dewan ra xirab o. Eke ti hewteyêk nêşuxulî ti vêşan û têşan manenî. Hecî Salim tim şuxulyayo, rojêk ne vêşan ne têşan mendo. Qijê xo zî dayî wendiş.
Rojêk ez verê înan ra vîyarta û mi silam da ci. Hecî Salimo ke tim rîyê ey huyeno na rey tirş bi û xora aciz bi ke silamê mi bigîro.
-Ez şîya verê ey de ronişta û mi pers kerd. Hecî Salim qey ti kederin î.
-Enwer xoce qisûr ci mewne ez zaf qehrîyaya vizîr. Ti merdimêko zanaye yê. Ez vajî ti hînî se vanî vaje.
-Estaxfurîlla Hecî, ti pîlê ma yî, lew nana to destan. Mi qet heta ewro to hende qehrîyaye nêdîyo. De vaje vizîr se bi.
Hecî Salim nefesêko derg ant zerrîya xo, behsê çîyo ke ame ci sere kerd.
-Xoce ez senî vajî nêzana. Vizîr fitarî ra saetêk ver mêrikêk ez bi telefon gêra. Mêrik wayîrê febrîqaya hakan o. Va, eman yeman ti gere bêrî fabrîqa, kamyonêk barê mi ameyo, şoforê kamyone ecele keno vano, ez gere mîyanê 2-3 saetan de şêrî, bikewî rayîr.
Mi zî va, eman yenan saeta fitarî ya, ma senî bê, wa bimano fitarî ra pey. Ma fitarî ra pey bê. La mêrikî qebûl nêkerd. Ez ewnîya tengayî de yo, mi zî qebûl kerd la ci rê şertêk na ro. Mi va, yan ti werdê fitarî bidî ma yan zî ma xo de werdê xo bîyare.
Mêrikî va, werd problem nîyo, qey ez nêeşkena werdêk bidî şima. Ma pê kerd, mi hevalan ra va, înan zî qebûl kerd. Xora ê tim bawerîya xo bi mi anê. Ma şî verê kamyone ma va, ya bîsmîla ma dest ci kerd.
Wextê fitarî bibi nêzdî. Mi mêrikî ra va , werdê ma nika ra hazir bike. Mêrikî va, mi loqenta ra sipasrîş dayo, çîgkufte zî esto mîyanê wedê şima de. Saeta fitarî amey, mêrik da piro şi û dima ra loqenta ra werd-merd nêame. Lajê mêrikî verê ma de bi, o fitar bi. Mi pers kerd ka werdê ma se bi, ezanî da! Lajek şi loqenta la destveng ame. Va, babîyê mi werd nêwaşto şima rê, xebera mi zî pê çin ya. Mi va, ka babîyê xo bigêre ça de yo. Lajek telefon akerd, bineyk pit-pit kerd, ame verê ma va, babîyê mi şîyo keye ke fitarê xo akero.
Seke awêka germine mi ser ra ra bîy war, seke yewî guleyêk da paşta mi ro. Ez bîya sey kerra, hema vaje 2-3 deqa ma çewî qalî nêkerd. Hevalan va, bê ma karê nê qeleşî caverde ma şi. Mi onca qalî nêkerd. Ez şîya mi çîgkufteroşî ra ma rê çend porsîyonî çîgkufte girewt. Hende zora ma şibî ke ma nêeşkê biwere. Mêrik a game verê mi de bêne mi o fetisnêne. Axirî şibi keye. Semedo ke ez nameyê xo pîs nêkerî ma qasê saetek şuxulyê û ma bar qedîna. Bar ke qedîya mi lajekî ra va, heqê ma bidêne, va babîyê mi vato ez do siba bidî ci la mi va, heta ke ez pereyanê xo nêgîrî ez nêşina cayêk. Lajekî de estbî, dayê mi, mi heqê hevalan da û ez şîya keye. Ez heta siba nêeşka rabikewî. Mi sozêk da xo ke ez hêna-hêna karê ê bênamûsî nêkerî. Geber bo zî ez dest nêerzena ci.
Yaa Xoce! Zaf zora mi pê şî zaf! Ez ameya nê yaşê xo mi hema wina yew qeleşî wina yew teresî nêdîya. Mi ewilî ey de bazarî kerdbî. Mi va, eke ti nan nêdanî ma, ma xo de nanê xo bîyare, qey keyeyê ma de nan çin yo! qey ma vêşan ê têşan ê!
Hecî Salim seke biney rehet bibi ke derdê xo vatb, derga derg yewna nesef girewt û da teber. Mi nêzana vajî se, dinya de bênamûsî zaf bî û o mêrik zî înan ra yewêk bi.
Mi va; Hecî ez nêzana se vajî, ti raşt î û o teres o. Homa zano kam kafir o. Nelet bîyare ci û hewalê homayî bike. Xirabî xiraban ra nêmanena. O hem sozê xo nîyardo ca hem şima vêşan verdayo hem teresî kerdo hem qeşmerî kerdo, hem rojeyê xo şikito hem zî îtîbarê xo vindî kerdo.
Hecî Salim bineyk keyfweş bibi vateyanê mi ser. Wexto ke ez şîya ez xo bi xo fikrîyaya, verînanê ma vatbi, Cilê feqîrî tim kûyenê telî ya. La verînanê naye zî vatbî ke, Heqê biza kole, biza qiloçine ra gêrîyeno.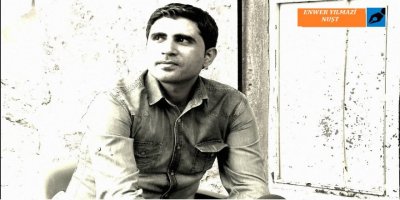 No, ziwanê ma pêrune yo
Ev nûçe 856 caran hatiye xwendin