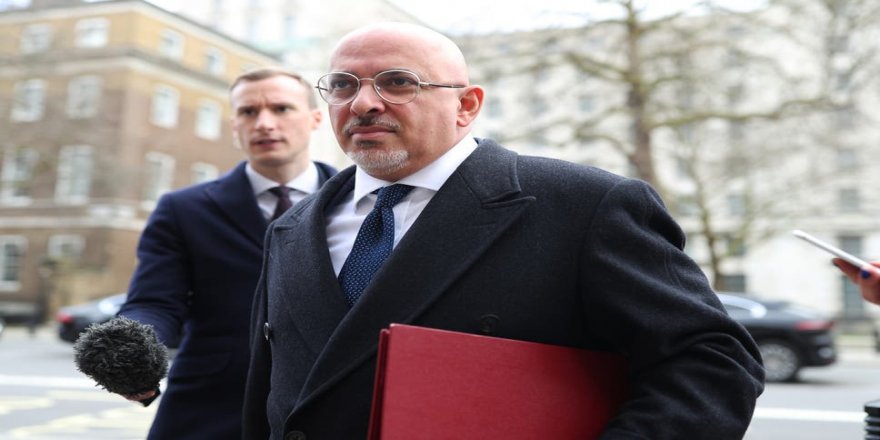 Nameya Pîrozbahîya Seroka Piştgirên PAKê li Ewropa Seval Mert, ji bo Nadhîm Zahawî
.
Nadhîm Zawahî ya bi eslê xwe kurd ya ku ji 2010an vir de di nav Parlamentoya Birîtanya de gelek berpirsîyarîyên giring, wek, di 2018 de wek Wezîrê Zarok û Malbatê, di dema Boris Johanson de wek misteşar Berpirsê Kar û Sinaîyê, 2020-2021 Misteşarê berpirsê birêvebirina aşîya Covîd 19ê û çend roj berê jî wek Wezîrê Perwerdehî yê hat erkdar kirin.
Bi vê minasebetê seroka Piştgirên Partîya Azadîya Kurdistanê-PAK li Ewropa Seval Mert nameyekî pîrozbahîyê ji Nadhîm Zahawî re şand

Hêja Nedhîm Zahawî,
September 19, 2021, Stockholm
Honourable Nadhim ZAHAWI,
Minister Of Education,
House Of Commons LONDON, SW1A OAA
nadhim.zahawi.mp@parliament.uk
Li Îngilîstanê di hikûmeta nuha de wergirtina we ya berpirsiyariya wezîriya perwerdêyî wek hemû kurdên cîhanê, li ba me dilxwazên Partîya Azadîya Kurdistanê li Ewropa ciyê kêfxweşiyê ye. Herçiqas partiya me, li Bakûrê Kurdistanê kar û xebata xwe dike jî, em bi serkeftinên her beşên Kurdistanê, her kurdek cîhanê serbilind in. Karê we yê nuh ser xêrê be! Em bi ser navê partiya xwe we pîroz dikin û serkeftinê ji we re û ji hikûmeta we re dixwazin!
Seval Mert
Seroka PAK-Ewropa (Piştgirên Partiya Azadiya Kurdistanê li Ewropa)
Tel: +46 7 0375 7203
E-mail: pak.ewrupa@gmail.co