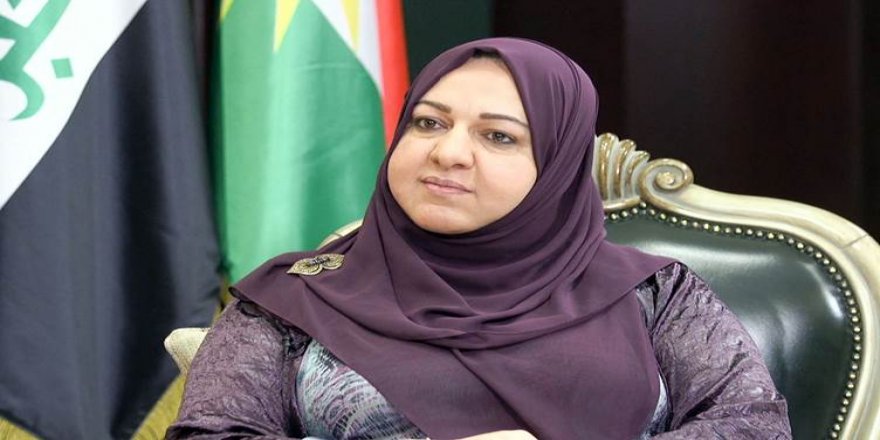 Dr. Rêwas Fayeq: Li ber nivîsandina destûra Kurdistanê 3 xalên asteng hene
Seroka Parlamentoya Kurdistanê, Dr. Rêwas Fayeq, di vê hevpeyvîna taybet a li gel Rûdawê behsa nivîsandina destûra Herêma Kurdistanê dike
Navenda Nûçeyan- Seroka Parlamentoya Kurdistanê, Dr. Rêwas Fayeq, di vê hevpeyvîna taybet a li gel Rûdawê behsa nivîsandina destûra Herêma Kurdistanê dike û dibêje 3 xalên asteng li ber wan e bo nivîsandina destûrê ku divê partîyên sîyasî li ser rêk bikevin û ew jî; sînorê Herêma Kurdistanê, sîsterma hikûmranîyê û çavkanîya yasadanînê. Seroka Parlamentoyê dibêje divê partîyên sîyasî li ser van her sê xalan gotûbêjan bikin û rêk bikevin bo ku nivîsandina destûrê asan bibe.
Rûdaw: Biryar e xwendina yekem bo projeya yasaya çaksazî bê kirin, tu dikarî ji xelkê re bêjî, xwendina yekem çi ye? Çaverêyî çi bin? Piştre dê di qonaxên çawa re derbas bibe?
Rêwas Fayeq: Li gor peyrewa navxwe ya parlamentoyê, her dema proje yasayek ji hikûmetê bigihije parlamentoyê, di yekem rûniştina piştî gihiştina projeyê, divê bikeve nav bernameya kar û xwendina yekem tenê pêşkêşkirina wê biryarê ye ku li Encûmena Wezîran hatîye pesendkirin. Em paşê projeyasayê arasteyî komîteya taybet dikin.
Gelek caran tê gotin ku projeyasa diçin komîteyan hinek ji wan di komîteyan de tên paşguhkirin, gelo ev bo vê projeyasayê jî rû nade?
Me ew pirsgirêk di wan xulên Parlamentoya Kurdistanê de hebûye. Ji ber hindê xelkekî zêde dibêjin Parlamentoya Kurdistanê di werzê yasadanînê de serkevtî nebûye. Me di kombûna berê ya Parlamentoya Kurdistanê de behsa wê yekê kir. Hinek komûte hebûne ku 85 rojan projeyasa lê rawestîyaye û raport amade nekirîye. Ev jî dibe peywendî bi wê hebe ku komîte kêm ezmûn in. Berî niha komîteyên me kêm bûn, 15 komîte hebûn û paşê me dabeş kirin û kirin 19 komîte. Di wê bawerîyê de me ku di werzê yasadanîna nû de qerebûya hemû van dê bikin, lêbelê vê projeyasayê pêwîstî bi ronîkirineke zêdetir heye hem bo endamên parlamentoyê û hem jî bo komîteyeyên parlamentoyê. Herwiha peywest e bi wezareta Pêşmerge, navxwe û karûbarên civakî û darayî û karûbarên şehîdan. Li gor min mafê komîteyan heye bo ronîkirina her beşeke vê projeyasayê ku peywendî bi wan komîteyan heye, wezîrên peywendîdar bang bo ronîkirina zêdetir.
Eger ew komîte bixwazin kar li ser projeyasayê bikin, nikarin di hefteyekê de karê xwe pêk bînin?
Ew daxwaz heye ku di demeke kurt de bê amadekirin, lêbelê em miamele li gel serederîyê li gel rewşa heye. Ev projeyasa gelek qerebalix e. Dibe sedema hilweşandina çendîn yasa û çendîn madeyên nav yasayan. Peywendî bi Pêşmerge, hêzên navxwe, kesûkarên şehîdan, kêmendam, zindanîyên sîyasî, pile bilindan û mûçexwarên Herêma Kurdistanê heye. Lê dizanim ku komîteyên parlamentoyê kar dikin bo di dema xwe de raportan amade bikin.
Weke serokatîya parlamentoyê heta çi radeyê rola we hebûye di amadekirina wê projeyasayê de, ti pirs û rayeke we li ser hebû?
Fraksîyonan taybetî jî PDK, YNK, û Goran, hinek ji perspektîvên xwe dane komîteya bilind a amadekirina projeyasayê. Bo nimûne daxwaz kirine weke çawa çaksazî li xercan tê kirin, çaksazî li dahatê jî bê kirin. Ji ber ku ew jî gelek girîng e. Ka daxwazên wan hatine wergirtin an na, ev divê fraksîyon ebrsiv bidin, lê beşdarîya me ya rasterast di dariştina projeyasayê de nebûye.
Ev projeyasa çend ji wê çaksazîyê ye ku di karnameya hikûmetê de cih digire?
Ji sedî 30ê kêmtir e. Ew a ku me xwest û hikûmetê jî di karnameyê de behs kirîye, babeta çaksazîyê li dahatan gelek gelek girîntir e ji çaksazîya xercîyan. Lê girîng e îrdaeyeke sîyasî heye û di nav projeyasaya çaksazî de berceste bûye. Her çiqas ew îradeya dirêjîya kabîneya berê ye, lê bi ya me divê çaksazî di şefafkirina dahata petrolê de bê kirin ku ew jî bi pêkanîna sindoqa Kurdistanê bo dahatê petrolê pêk tê. Divê çaksazî li gumrig, bac û dahata navxwe bê kirin.
Madem çaksazîya li ser dahatê girîng e, we çima guşar nexist ser hikûmetê ku yekemcar projeyasaya çaksazî li dahatê bişîne bo parlamentoyê?
Me di kombûna Encûmena Wezîran de behsa wê kir ku divê li gel gel çaksazîya li xercîyan, çaksazî li dahatan jî bê kirin. Her sê fraksîyonên mezin ên parlamentoyê jî daxwaza vê yekê kirîye, lê ji ber ku ew projeyasa amade bû, dibe hêsantir bûbe bo wan. Meseleya çaksazî li xercan di warê pratîkî de hêsantir eji çaksazîya li dahatê. Ji ber ew ên xwedî berjendî ku rûbirûyê çaksazîyê li dahatê dibin, xwedî nifûz in.
Di kabîneya berê de, ev projeyasa hate parlamentoyê û paşê hat vegerandin bo hikûmetê, ew a niha li gel ya berê heta çi radeyê weke hev e?
Cîyawazî di navbera wan de zêde nîne û ji sedê 80 weke hev e.
Meseleya dermaleya fermenberan ku di hikûmetê de guftugoyên zêde li ser hatin kirin, niha hatîye hiştin, guftugoyên zêdetir li ser tên kirin?
Dermale tê de ye, lê ne bi heman naverokê. Vê yekê jî pêwîstî bi wirdekarîyê heye, pêwîst e Wezîrê Darayî bê parlamentoyê û ronî bike. Mebes ji wê madeyê çi ye, ew gotûbêjên zêde dixwaze, ji ber ku peywendî bi xelkê heye. Parlamenteran jî maf heye ku li çavê wan ronî be ka li ser çi deng didin.
Tê gotin 16 yasa hene ku eger ew projeyasa bê pesendkirin, hildiweşin?
Bi awayekî dîyarkirî behs li sernehatîye kirin ka kîjan yasa hildiweşe, lê bi şêweyekî zimnî û nerasterast belê, yasaya bi hejmara 12 a sala 1999, yasaya bi hejmara 13ê ya sala 1999, yasaya bi hejmara 36 a sala 2004an û yasaya zindanîyên sîyasî, maf û îmtîyazên kêmendaman û gelek lêkolîn hene yasa bi awayekî nerasterast bên hemwarkirin.
Di wê projeyasayê de behsa xanenişînîya dadweran nehatîye kirin ku ji sedî 100 mûçeyên wan tên xanenîşînkirin, çima behsa xanenîşîna her kesê tê kirin, behsa wan nayê kirin?
Rast e, lêbelê hest bi wê dikim ew mijar li nav fraksîyonan deng lê hatîye. Bi xwe dibe li ser pespektîva prensîbê cudakirina desthilatan behs li ser wê babetê hatibe kirin. Vê yekê peywendî bi rêkxistina desthilata dadwerî nîne, peywendî bi yasaya xanenîşînî yekgirtî ya Iraqê ve heye. Di wê de îmtîyazên desthilata dadwerî ji yên din cîyawaz e. Divê li ser yasa û binemya destûrî behs li ser vê mijarê bê kirin. Meseleyeke heta radeyekê gelek hestyar e.
Tê gotin ew parlamenterên ku temenê wan di ser 45 sal de ye û 15 sal xizmet kirine bi nêzikî 5.5 milyon dînar tên xanenîşînkirin, lê li Bexdayê 2.5 milyon dînar e. Gelo ev zêde nîne û nîyeteke we heye kêm bikin?
Karê serokatîya parlamentoyê, îdarekirina cîyawazîyên parlamentoyê ye. Çi ji wê zehmettir nîne ku ez bi navê serokatîya parlamentoyê bibêjim destkarîya vê dikin an na. Ev mijar diçe nav komîteya taybetmendîyan û ew dawîn car biryar didin.
Nizimtirîn û bilindtirîn asta xanenişînîyê dibe çend, parlamento dikare dîyar bike?
Di projeyasayê de ev nehatîye dîyarkirin. Belê parlamento dikare bi hemahengîya li gel hikûmetê bike, parlamentoya Kurdistanê ew desthilat heye, lê divê li gel hikûmetê bê şêwirîn?
Ew a ku heyamên berê hinek pirsgirêk çê kirin û heta yekîtîya parlamenteran jî daxuyanî li ser da, babeta 'eser recî' (yên berê jî li xwe digire) bû di pirsa xanenîşînîyê de. Ev çawa tê çareserkirin?
Ew a ku di vê yasayê de hatîye, tê hemwarkirin, ji xula yekem a parlamentoya Kurdistanê xeta xula pêncem ku em in. Wate yasayê eser recî heye.
Li gor te ev mijar cihê guftugoyên zêdetir be?
Bawer nakim bibe cihê gotûbêjên zêdetir.
Mebesta min e, dibe hinek caran asteng bo bên pêkanîn, li gor ti astengek ji derve bo nayê pêkanîn?
Dema ku çaksazî tên kirin her astengî bo tên çêkirin. Armanc ji vê projeyê kêmkirina xercîyan e. Kêmkirina xerc jî wate danîna karîgerî li ser berîka hinek kes, îcar ew kes bin ku bi neşayîstayî li wî cihî bin yan kesek bin ku zêdetir wergirtîye, helbet behs li ser pileyên bilind û behsa xelkê din nîne. Wate kesek ku piranî wergirtîye û hinekê tê kêmkirin. Bûyîna bi endamê parlamentoyê û xwe li ser wê binemayê rêk xistîye... Ew projeyasaya ku niha hatîye ber destê me, endamên parlamentoya Kurdistanê eser recî dibe.
Mijareke din heye ku peywendî bi temen heye, wate ew kesên dibe wezîr an parlamenter, çar salan temam dike, eger temenê wî/wê negihiştine 45 sal, li gor wê projeyasayê xanenîşîn nabe? Wate dikarî bibêjî xenanîşînî wezîr û parlamenteran hatine hilgirtin, eger ew li gor temen be?
Belê, ya di vê projeyasayê de ew e ku divê mercên xanenîşînbûna fermanberekî asayî tê de be. Madeyeke gelek zelal e û dibêje ew ên li birgeya yekem a madeyê du nav hatine ku pile bilind in, divê xanenîşînîya fermanberekî asayî tê de be, wê demê tên xanenîşînkirin.
Parlamenter û heta wezîr jî hene ku temenê wan nagihije 40 sal jî, li gor te ev dîsa girîftekê durist nake, ji ber ku ew parlamenterê xanenîşînî namîne. Wate ew a ku bo hinek hatibin dest nakeve û gelo ev nabe pirsgirêk?
Em niha neketina nav nîqaşên vê mijarê, bi boçûna min babetên gelek girîntir ji xanenîşînîya pilebilindan di projeyasayê de heye ku divê bi wirdekarî miamele li gel bê kirin. Min nebihîstîye endamên parlamentoyê bên û taybet derbarê wê mijarêd e behs bikin, lê birêz Sekreterê Parlamentoyê amareke pêk anî bû derbarê temenên parlamenteran ku bi navîncî temenê 111 parlamenteran 39 sal e.
Di heyama 2 salên dawîn ên kabîneya berê de, ti wezîrek nedihate parlamentoyê. Li gor te divê wezîr vê carê bo lêpirsînê bêne parlamentoyê?
Me ew ne ceribandîye. Niha du nusxa me bo Encûmena Wezîran rê kirine û dê derkeve holê ka tên an nayên. Me yek ji wan bo Wezîrê Darayî şandîye û ya din jî bo aşkerekirin û guftugoyên babeteke giştî ye ku derîyên sînorî yên Herêma Kurdistanê ne. Me ji bo vê mijarê çend wezîr bang kirin ku eger ew hatin dê derbikeve holê ku rewşa niha cudatir e ji ya berê.
Hinek car rexne li wê tê girtin ku beşek ji raportan bi kêm û kurtî digihijine nav rûniştinan, di demeke ku behsa wê tê kirin her parlamenterekê zêdetir 50 şêwirmend hene û bawer im şêwirmendên bîyanî jî anîne. Ez dixwazim piştrast bikim, karê wan şêwirmendan çi ye ku projeyasayak bi kêm û kurtî bê nav parlamentoyê?
Şêwirmendên bîyanî nînin, ji Herêma Kurdistanê ne. Berî niha mezintirîn gilîya li se serokayetî yan jî serokê parlamentoyê ew bû ku dihat gotin, her serokê parlamentoyê 8-9 şêwirmendan datîne û 5-6 milyonan didê, çima bi girêbest nayînin û kar li gel nakin? Min bi xwe heta niha ti şêwirmendek ne damezrandîye.
Berî ku hûn bibin seroka parlamentoyê, ti rewşeke damezraninê hebûye?
Belê, yek heye, şêwirmendek bo birayên Êzidî bi girêbest hatîye damezrandin, ew jî bê mûçe, ji be rku ew xanenîşîn e. Me bîr li wê kirîye, Desteya Serokayetî li gor peyrewa nû, hizûra wê zêdetir e di meseleyên teşrî de ku di peyrewa berê de hebû. Me bi vê mebestê 7 şêwirmend bi 14 milyon dînaran damezrand, wate kar dikin û em pereyan didinê, ne ku ew bi temamî hatibin damezrandin. Ew bi xwe mamosteyên zanîngehê ne û em nikarin wan careke din damezrînin, gelek diwestin, gelek alîkarîya me dikin û em spasîya wan dikin. Pêştir li Parlamentoya Kurdistanê bo şêwirmendîyê 15 milyon dînar dihat dayîn bi Yekîtîya Parlamenterên Kurdistanê. Me ew rawestandîye û em didin bi şêwirmendên demkî.
Şêwirmend mane ku berî niha hatibûn danîn?
Belê, ew jî mane. Me li Parlamentoya Kurdistanê pirsgirêka pisporan heye. Niha 41 şêwirmendên me hene, lê ne me ew damezrandine. Kesên gelek baş jî tê de ne û hinek jî tê de hene mamnawendî ne her yek bi şeklekê.
Di heyama derbasbûyî de mijarek li parlamentoyê wrûjênra ku peywendî bi kampa Mexmûrê hebû, ku tê gotin di bin ambargoyê de ye. We çi ji vê mijarê kir û gihiştin çi encamê?
Rast e, ew zêdetir ji carekê li ser hatîye kirin, heta endamên parlamentoya Tirkîyê li ser lîsta HDPê hatin li ser vê mijarê behs li gel me kirin. Min zêdetir ji carekê li ser vê mijarê behs li gel komîteyên parlamentoyê kir. Heta niha yek yadaşt gihiştîye ber destê me ku behsa serdanîkirina kampa Mexmûrê bike. Ya rastî pêwîst bû berî yadaştê, me komîteyek pêk anîba bo serdana kampê, lê wê demê em nû hatibûn û rewşeke gelek taybet bû, me dixwast bawerîyek di navbera me de hebe. Bi rastî ez xwe bi kêmterxem dizanim di babeta kampa Mexmûrê de.
Dema ku tu bûye Seroka Parlamentoya Kurdistanê, di bernameya min de te behsa destûra Herêma Kurdistanê kir, di vê mijarê de we çi kirîye?
Me serdana hemû hizbên sîyasî kir, paşê me serdana cenabê Serokê Herêmê kir û me daxwaz kir kombûnekê li gel hemû hizbên sîyasî yên Kurdistanê pêk bîne ku bo li ser xalên nakok rêk bikevin. Dibe gelek kes bêjin ev hemû di desthilata parlamentoyê de ye, çima parlamento bi xwe nake? Lê parlamen bi xwe renivîsê nanivîse, ew ên reşnivîsê dinivîsîn, ew 21 kes in ku dibe bên zêde yan jî kêmkirin.
Divê kî wan kom bike û hevdîtinekê bo saz bike?
Divê mawe bo bê dirêjkirin, ji ber ku mawe temam bûye. Ew 90 rojên ku bo me hatibûn danîn, temam bûne, lê divê mirov realîst be, dizanim, eger hizb li ser wan 3 xalên ku nakok mane, rêk nekevin, ew komîte 21 kes bin, 25 kes bin, zêdetir an kêmtir bin, reşnivîsê nanivîsn.
Ew 3 xal çi ne?
Sînorê Herêma Kurdistanê ku der e? Gelo dibe destûra me hebe li Herêma Kurdistanê, lê sînor her ew çar parêzgeh bin ku niha hene û navçeyên hatine veqetandin tê de nebin? Nexêr, nabe. Em nabe bi wesîqeyeke ku xelkê Kurdistan deng li ser dide, dest ji navçeyên Kurdistanî yên li derveyê Herêmê, Kerkûk, Xaneqîn û Şingalê berdin. Lê eger bên û em di destûra xwe de danin, ew dibêjin li dijî destrûra 2005an e. Ji ber hindê ku bîrek heye ku divê destûreke me hebe, timî be bo çar parêzgehan ku dikarin deng li ser bidin. Îcar destûreke demkî jî be, xwedî sirûşteke dualî be bo wan navçeyên nakok heta ew navç vedigerin ser Herêma Kurdistanê. Em wê dikin sîstema hikûmranîyê li Herêma Kurdistanê, em hevray bin ku sîstem divê parlamenterî be, lê vê yekê wirdekarî hene û pêwst e li ser wan wirdekarîyan gotina me hebe. Babeta din jî çavkanîya yasadanînê ye li Herêma Kurdistanê, gelo her made li pey destûra 2005an pêk bînin an jî tiştekî din darijînin? Hizbên sîyasî divê li ser van sê babetan rêk bikevin û her alîyek li ser xwestekên guncaw be, bo ku xalên hevbeş hebin û ew rûpela sîyasî amade be. Her dema ku hizbên sîyasî rêkevtin, komîteya nivîsandina destûrê, dikare bi hêsanî destûrê binivîse.
Rûdaw
Ev nûçe 199 caran hatiye xwendin