Min doh êvarê nivîsek di rojnameyek îngîlîzî de, di derheq belgefîlmekî ku ji alîyê lîstikvana Îngîlîz Vanessa Redgrave hatîye amade kirin, xwend. Belge fîlm li ser mijara penaberîyê disekine.
Lîstikvan û derhênerê fîlmê dê û law in. Lîstikvana îngîlîz di bin tesîra mirina Alanê Kurdî de maye û biryara çêkirina belgefîlmekî girtîye.
Dema min ev nûçe xwend, ya rastî xemgînîya min ji kêfxweşîya min zêdetir bû.
Kurd li cîhanê bûne mijara fîlman lê dîsa jî nebûne xwedî welat.
Wêneya Alanê Kurdî, xelata wêneya salê wergirtibû. Nadya Murad ji alî Neteweyên Yekbûyî ve mora balyoza aşîtîyê girtibû. Dengbêja bi nav û deng Şakîra jî di sala 2015an de di konseya Neteweyên Yekbûyî de ji bo Alanê Kurdî kilam gotibû.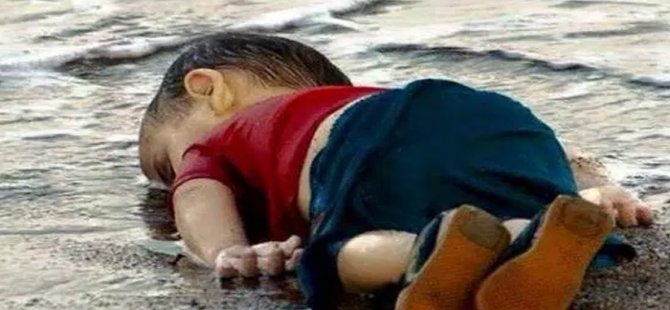 Ez bawerim kesên ku (hela hela kurd) Nadya Murad û Alanê Kurdî nasnekin tuneye. Me hemûyan bi rojan ew xelatên ku me kurdan bi awakî wergirtibû, li ser medya sosyal de behs kir û belav kir. Ew xelatên ku Alanê Kurdî bi jîyana xwe û Nadya Murad jî bi bedena xwe weke bedel dabû...
Hêvîyek li me ava bûbû. Me wusa bawer dikir ku êdî dinê jî bi derd û kulên me hisîyan e û ew ê rêzdarîya mafên serxwebûna miletekî 40 mîlyonî bike.
Dema me wexta xwe bi şabûna van xelatan derbas dikir, di heman demê de welatên mezin ên ku li ser rojhilata navîn xwedî biryar in, destê xwe di pişta me kurdan dan û keç û xortên me yên ciwan dan pêşîya xwe û şandin paqijkirina Daîşê.
Lê me guhdarîya hawara Alan û Cemîleyê nekir.
Me ji xwe pirtir ji yê dora xwe re dilşewatî û comerdî kir. Me rêz li welatên dagirker girt. Me derûdorên wan ji pîsiya wan paqij kir.
Me dîsa guhên xwe ji hawara Alan û Cemîlê re venekir. Me nexwest em bibihîzin. Ji bo destpêkê, tenê parçeyek (beşek) be jî, me xwe wusa nêzîkî welatekî serbixwe kiribû ku…
Alan got ez ji ber bêwelatbûnê mir im li ber pergavên behrên nenas… Lê pirî caran weke pênaberên Surîyê hat behs kirin…
Çend roj berê rojnama The Guardian Nadya Murad dawetî Londonê kiribû. Ewê li ser rewşa keçên di destê Daîşê de û li ser pirtûka xwe ya bi navê Keçika herê dawî; çîroka hêsîrgirtin û têkoşîna min a li hember Daîşê bipeyivana… Mixabin, li gel ku min pir dixwest ez biçim, lê ez dereng agahdar bûm û bilet nema bûn… Lê nivîsa agahdarîya civînê her çiqas xwe weke dirîyan dixist çavên me kurdan jî, deng ji me dernediket… Îcar jî kurdek bi ola xwe didan nasandin. Keçika yezidî Nadya Murad... Hema hema di hemû nivîsên derheq kurdên yêzîdî de weke ku kelîma kurdî bi zanestî ji pêşîya navên wan derxistine; dibêjin keça yêzîdî ji bo Nadya Murad an jî keça iraqî ku ji mirinê xelas bûye…
Taqeta me tunebû em ji cîhanê re bêjîn bêwelatbûyîn em xistin vê rewşê… Îcab jî nedikir… Tenê bila der û cîranên dagirker eciz nebin… Li gel ku me baş dizanîbû da ku me welatek û me sînorek heba, me xwedîyek heba û pêşmerge û gerîllayên me yên ku qirêja derûdoran paqij dike, wê di welatê xwe yê serbixwe de bi hezaran Alan, Cemîle û Nadya biparastina û ji mirinê û ji zulmê xelas bikirana…
Behr û pengav jî xemgîn ketin ji ber termên Alanan...
Lê dîsa me xwe li nezanîyê û kerrîyê danî… Me dîsa wek her caran ji xwe bêtir, bawerî bi dagirkerên xwe anî.
Çi îcab dike serxwebûn ji bo me? Ma ne têra me ye ku tenê carina behsa me kurdan were kirin? Ewqas çavbirçîtî jî ne baş e…
Carina kilamek, carina helbestek, carina xelatek û carina jî belgefîlmek… Bes e û ji serê me zêdetir e…
XEMGÎNÎYA BEHRÊ
Lîstikvan û çalakvanek (aktîvîsta) sîyasî yê Îngîlîzî ya 80 salî Vanessa Redgrave ji ber xemgînîya mirina Alanê Kurdî yê sê salî, bi kurê xwe, Carlo Nero ve, rewşa penaberan anîne ser ekrana sînemayê. Lawê Vanessa Redgrave Carlo Nero 48 salî ye û bi xwe senarîst û derhênerê fîliman e.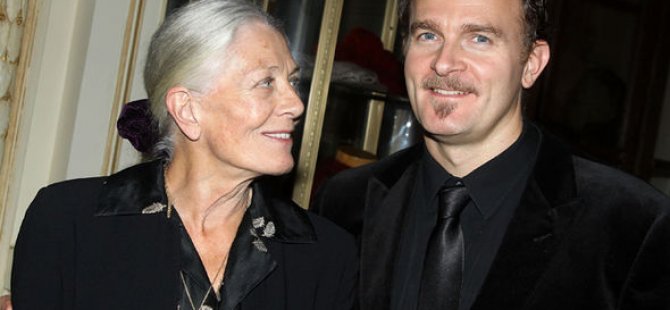 ​Venesa Redgrave û Carlo Nero
Belgefîlmek (fîlmek dokumenter) bi navê Xemgînîya Behrê û bi dirêjahiya xwe 73 deqîqe ye, rewşa xerab ya pênaberên ku ji ber şer, mirin û zulmê revîyane û li peravên giravên Yûnanîstanê û li welatên cuda asê mane an jî jîyana xwe ji dest dane.
Wêneya (resima) termê Alanê Kurdî ku li perava Turkîyê hatibû dîtin bû sebeba ku Vanessa Redgrave fîlmekî li ser penaberan amade bike. Di çêkirina fîlm de hîn zelaltir xuya dikir ku welatên Ewrupa ji ber nebicîanîna zagonên mafên mirovî, ji vê rewşa ku pênaber rû bi rû dibûn rasterast mesûl bûn.
"Ev filma -cri de coeur- xwe bi xwe banga çêkirinê dikir", Vanessa Redgrave dibêje û dom dike: "Ev fîlm ew ê her hebe. Ew ê di ser û mêjoyê însanan de pirsên weke 'çima û ji bo çi' ava bike... di derheq şêwe û metodên xelet yên welatên Ewrûpayê de."
Amadekirina Xemgînîya Behrê salek girtîye. Eleqeyek mezin ji bo fîlmê hatîye nîşandan û ji alîyê gelekî organîzatorên festîvalan dawetîye hatîye ji bo nîşandana belgefîlmê di van festîvalan de.
Lîstîkvana navdar dibêje ku ew dixwaze bibe awaza rastîyê û rastîyê bike desthilatdar. Dibêje, wê tecrubeyên xwe yên zarokatîya xwe bi kar anîye. Di dema hukumdarîya Churchill de, ku Britanîya di şer de bû, dê û bavê wê, zarokên ku ji ber sedemên şer diviyabû ji mal û malbatên xwe dûrbikevin anîbûn mala xwe. Di wê dema şer de ev xwedîlêderketin û tesellî kirin wezîfeyek netewî bû. Anuha jî berpirsiyariya welatên Ewrûpayê li hember van pênaberan jî wisa be..
Çavkanî: rojnama The Guardian)