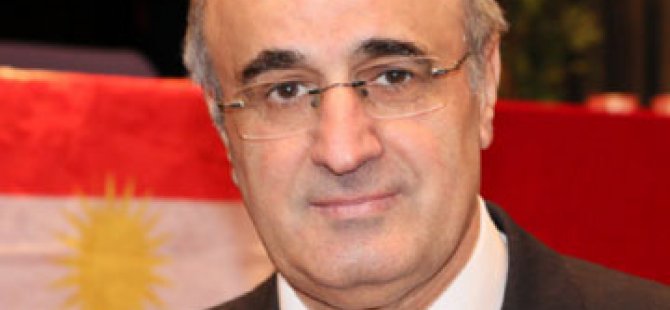 Rûpela Nû û PAK
Ez bi xwe bi wê yekê bawerim ku avakirina PAKê (Partiya Azadiya Kurdistanê) rûpeleke nû li bakurê kurdistanê vekir.
Bûbê Eser

Di jiyanê de tim û tim ji bona serketin û pêşvebirina karê siyasî, aborî, hunerî ûhwd rûpelên nû têne vekirin da ku di wirde ew daxwaza ku mirov pêre radibe bîne cih. Bi cih anîna tiştan jî girêdayî helwest girtinê ye. Te çi helwest li hember çi girt û di wê helwesta xwede xwedî îstîqrar be tê bighêja armanca xwe.
Ji ber vê yekê ye ku divê partiyên me yên siyasî di van rojên zor û zehmet de bibin xwedî helwestên siyasî yên bi îstîqrar da ku bikaribin welatê xwe ji destê dagirker û hevalbendên wan azad bike. Ji ber ku baş tê zanîn ku xwedî helwesta bi îstîqrar mirov ango partiyên siyasî dighêjîne armanca wan. Eksê wê jî dibe ku di demeke kurt de hin daxwazên mirov pêk bê, lê wê ne xwedî berdewamiyeke asasî be.
Loma dibêjm ku îro li bakurê kurdistanê ew helwest û îstîqrara ku min li jor bi nav kir hema hema tune ye ango nemaye ya jî nehiştine.
Lê ji bona xurtkirin û bi cihkirina vê yekê ango ji bona hêza bi îstîqrar û xwedî helwesteke neteweyî li bakurê kurdistanê çirûskek pê ketiye û ew çirûsk hêdî hêdî roniya xwe fireh û tariya ku bi ser xelkê de girtiye ronî dike. Loma divê mirov jî ji wê çirûska ku tarîtiya li ser welêt radike û dixwaze gel di nava roniyê de bide jiyandinê, bike.
Helbet ev ne karekî rehet e. Ji ber ku îro li bakurê kurdistanê tevliheviyeke siyasî avakirine ku bê ya star. Ji nava wê tevliheviyê derxistina rêya rast helbet zehmet e, lê ne bê îmkan e. Îmkan jî ew e ku mirov bi helwesteke neteweyî û bi îstîqrareke kurdewarî tevbigire mirov ango partiyên me yên siyasî wê bighêjin armancên xwe.
Serketin hercar nabe para mirov ango partiyên siyasî, ji ber ku ji bona serketinê gelek bedel tê dayîn û divê partiyên siyasî xwedî li wan bedelena derkev in.
Ez bi xwe bi wê yekê bawerim ku avakirina PAKê (Partiya Azadiya Kurdistanê) rûpeleke nû li bakurê kurdistanê vekir. Bi serok û hemû kadirên xwe ji roja damezrandina xwe û heta niha nesekînîne û tiştên ji wan, kirin û dixwaze hê zêdetir jî bike. Ez bawerim wê her li ser vê helwesta xwe bin heta ku welatê xwe azad bikin.

Ma gelo PAKê heta niha qet şaşî û xelîtî nekiriye helbet kirî ye. Ji ber ku tenê mirî şaşiyan nakin. Dema tu partiyeke siyasî be û di nava vê toz û dûmana ku li welêt bilind bûye kar bike, wê şaşî jî bibe. Ya girîng ew e ku mirov bikaribe rexneyên dostên xwe bixwîne û bibîne, têbiniyên dilsozên xwe bipîve û li gor destûr û bernemaye xwe bixe jiyanê. Kîjan partî vê bike wê bi serkev e.
Dîsa li gor min PAKê heta niha ev kirîye, dike û heta bike wê karê xwe de serketî be. Çima hûn dizanin?
Dema mirov li rewşa bakurê kurdistanê û ya rêxistinên siyasî dinêre ya herî ku li berçavan tê dîtin PAK e. Ji ber ku weke min berê jî gotibû, sekin li serokê wê brêz Mistefa Ozçelik û hemû kadirên wê tune ye. Her wext û gav di nava xelkê xwe dene, wan guhdarî dike. Meş û xwe pêşandana dikin, semîner û konferansan li dar dixin. Bê tirs û gûman nerîn û dîtinên xwe dibêjin û hewl dide ku xwe weke daxwaza gelê xwe bi rêk û pêk bike û dike jî.
Di rûpelek nû de kar û barê PAKê zor û zehmet e. Lê heger ew bi vê îstîqrarê û bi helwesta xwe ya neteweyî karê xwe bidomîne, helwesta xwe ya neteweyî bi kar bîne, lê hember şaşiyan bê deng nemîne, wê serketin bibe ya wê/wan.
Serketin bi xebatê dibe û xebat jî ji mirovan pêk tê. Heger te li gor helwest, nerîn, zanîn, qawet û têgihistina kesan kar li wan parve kir aha wê gavê tê jî weke partiyeke siyasî di xeta xwe de bi serkev e. Ew xet li gor fikra kurd û kurdistanê li ser hîmên neteweyîtiyê bimeşe dûr an nêzîk tê ango partiyên siyasî dê rojekê welatê xwe azad bike.
Loma ez di vê rûpela nû de ji PAKê re serketinê dixwazim û hêvîdarim wê vê xeta neteweyî ku niha ew li gor wê karê xwe dimeşîne, ji dest bernede û heta ji wê bê divê dost, heval, alîgir û endamên xwe guhdarî bike, têbinî û rexneyên wan yên dilsozane li ber çavan bigire. Ji ber ku îro pêwîstiya bakurê kurdistanê ji partiyeke weke PAKê heye. Rewş gelekî xerab e. Loma divê hewldana PAKê ew be ku ji vê rewşa xerab rêya azadiya gelê xwe derxe.
Firehkirina nerîna partiyên siyasî jî bi rê û olaxin medya dibe, medyayeke baş dikare ji partiya dilxwazê xwe re bibe rêhber. Medyayeke baş û durust dikare fikrên delal û nerînên neteweyî di nava gelê xwe de belav bike, da ku xelk zû li xwe hay bibin.
Hêvîdarim wê Rûpela Nû di vî warî de tiştê jê tê xwestin, bi awayekî neteweyî û li ser asasê rastiyê karê xwe bike.
Ev nûçe 1511 caran hatiye xwendin