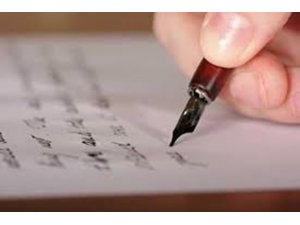 Nameya vekirî ji bo rêzdaran
Zeynel Abidîn Han
Nameya vekirî ji bo rêzdaran; Mela Bextiyar, Newşîrvan Mistefa, Elî Bapîr...
Birêzan...
We bi hest û evîna miletê Kurd yê mezin û welatê dilsozan Kurdistana delal silav dikim...
Rewşa girîng û hesas ya Kurdistanê hûn baş dizanin. Ked û xemxwiriyeke we ya mezin di doza miletê me de heye. Hûn mezinên miletê Kurd in, ezîz in. Her wisa ji bo min jî du caran wisa bi nirx in.
Lê rastiya welatê me pir janîn e.
Leyistikên bi gemar pir in.
Hûn van lêyîstikên ser prosesa Serxwebûna Başûrê Kurdistan baş dizanin. Çi dibe rola xwe xirab nelîzin. Rexneyên we çi dibe bila bibe vê gavê li cem Mesûd Barzanî bin. Alîkariya prosesa serxwebûnê bikin. Hêz bidin wî.
Birêz Mesûd Barzanî îro serokê Kurdistanê ye. Bi dilê me be yan jî nebe, ev yek encameke demokrasî û di ser de jî rewşeke netewî ye. Lê esil hûn bipirsin, bi ya min hebûna Mesûd Barzanî wek serokê Kurdistan, ji bo we, ji bo me û ji bo hemî Kurdistan şansekî mezin e. Jiber ku îro çi kesek me tune ye ku dewra xwe li ser prosesa serxwebûnê wek wî bilîze. Eger hûn, em û her kes li cem wî bin, dewleta me ya Başûr çêdibe. Ev yek jî rê li hemî Kurdistan vedike.
Wê çaxê çi dibe?
Berî ku bersiva vê yekê bidim, dixwezim ji dîroka tirkan mînakeke eynî wek me ya îro bidim, ku baştir bihêtim fêmkirin.
Sal 1919, Mistefa Kemal ji Îstenbolê derketiye û xwe avêtiye Kurdistanê. Ji Samsûnê hatiye Erzurmê. Li Erzurmê Kazim Karabekîr Paşa heye, ew jî li ser Kurdan pir bi tesîr e, her wisa generalekî mezin yê Kurd jî li Kurdistanê ye, Xalit Begê Cibrî...
Mistefa Kemal gava tê Erzurmê, berî ku ew xwe bigîhîne, ji Îstenbolê, ji aliyê serokwezîr Damad Ferît Paşa têlgraf tê û xwe digîhîne Kazim Karabekîr. Di wê nameyê de tê gotin ku Mistefa Kemal kafir e, dij me ye, ewê derdest bike û bîne paytextê (Îstenbolê). Bifikirin, Kazim Karabekîr ew qas xwedî hêz e. Yanê eger ew bixweze dîrok dê ters vegere ji bo tirkan. Mistefa Kemal di bîranînên xwe de dinivîse û weha dibêje;
"Ez bi tevî çend esker çûm ber avahiya leşkerî, Kazim Karabekîr Paşa bi rûyekî pir bi hêrs li ser merdîwanan li benda min e. Ez jî pir ditirsim, a niha ev kes min derdest bike, dîrok berejor dê biçe û em dê talan bin. Jiber ku Kazim Karabekîr zilamê Padişahê bû. Gava ez çûm ber wî, ez li bendê me ku niha tiştekî xeter biqewime, ew zilamê bêhempa, ev qehreman eynen wisa got ji min re: Ket halê hazrolê û got; 'Fermo serfermandarê min, ez bi hemî hêz û artêşên xwe ve di emrê te de me.'
Eve miletê tirk jiber vê yekê qet di sedsalekê de bê dewlet nebûne, jiber ku ji bo wan hesta dewletbûnê ji hemî hest û berjewendiyan mezintir e. Bifikirin, jiber ku Mustefa Kemal zilamê Îngîlîza bû û dijî dîn bû, lê Kazim Karabekîr hem Îngîlazan hez nedikir û hem jî kesekî oldar bû, lê dîsa jî ji bo ku welatê xwe bê dewlet nehêle ket bin emrê wî kesî.
Niha em li vegerin welatê xwe; gava hûn Mûstefa Kemal û Mesûd Barzanî bînin berhev, ji asîman heta erdê cûdayên hev in. Hûn jî dizanin ku Mesûd Barzanî ji bav û kalên xwe pê ve rêbertiya şerê rizgariya miletê Kurd kiriye. Bi taybet bi Mela Mistefa yê nemir û pê ve ev malbat bi tenê eza û zeciriya milêtê Kurd kişandiye, bes ji malbata wan deh hezaran enfalkirî heye. Hemin ez cûdahî nakim navbera malbata wî û miletê Kurd, her wisa miletê Kurd bi taybet yê Başûrê Kurdistanê bi sedhezaran qurbanî dan û her wisa ked û xemxwiriya we jî pir mezin e. Hûn bixwe jî belkî rêhevalên Mesûd Barzanî ne û we belkî di heman sengerê de li dij heman dagirkeran şerên mezin kirine. Jiber vê yekê qebûlkirina we ya serokatiya Mesûd Barzanî ne zul e, bilekîs şeref e. Bifikirin, rojnamevanek tirk ji Mesûd Barzanî dipirse, dibêje we çawa kir ku Mam Cela îqna kir ji bo serokkomariya Iraqê? Ew jî dibêje; "Welle heta sibê em axifîn û wî dixwest min bişîne Bexda û bike serokkomar, min jî dixwest ez wî bişînim. Ew kekê min e, birayê min yê mezin e, heqê wî bû û min jî ew îqna kir."
Divê a niha jî eynî wisa be,
Jiber ku Mistefa Kemal di qet şerekî de serkeftî nebû û heta jiber gelek sûc û kêmasiyên xwe ji paşatî jî hatibû avêtin. Lê Kazim Karabekîr saya hêzên Kurd û bi taybet serokê Kurd Xalit Begê Cimrî ku wî di gelek cepheyên Osmaniyan de serkeftinên mezin bi dest xistibûn, hêza Kazim Karabekîr jî pir mezin bûbû. Eve Kazîm Karabekîr, bes ji bo sedema hestên netewî ji wî Mistefa Kemalî hez nekiriba jî, ket bin emrê wî.
Bifikirin ji bo hestên netewî û jiyandina dewleta xwe fermandarekî mezin yê tirk kîjan fedakariyan dike?
Kazim Karabekîr bi vê fedakariya xwe ve di xwest dewra Mistefa Kemal ya li ser Îngîlîzan û dewletên mezin bikar bihîne û wisa jî kir. . Eynî wek vê mînakê, em bêjin eger hûn wek siyasî û îdarî li dij Mesûd Barzanî bibin jî, hûn dikarin îro wek Kazim Karabekîr bikin, da Kurdistana Serbixwe piştî 2500 salan bihête damezrandin û bi vê yekê ve, hem dîroka Kurd bihête guheztin û hem jî dîroka mirovayetî bi avabûna Kurdistana serbixwe ve berev qenciyê biçe.
A niha dubare dikim pirsiyara xwe.
Wê çaxê dê çi bibe?
Wê çaxê pareke mezin ya şerefa serxwebûnê dê ya we be. Jiber ku serxwebûn mezintirîn şeref û rûmet e. Destê xwe nedin dagirkeran û nokervanên wan ku xwe vêkirî îlan dikin û bi sedan car dibêjin "Em dijî Kurdistana Serbixwe ne." Ev roj rojên ji agir in, ev roj rojên Pira Siradê ne. Eger we ev şeref û rûmet bi dest xist em Kurd heta heta minetdarên we bin. Lê eger we ev yek nekir, ka li dîroka miletan binihêrin navê nokervanek jî maye ku bê neletkirî mayî? Bawer bikin neviyên we jî li wê nelet bikin. Nekin birano, vê yekê nekin. Kurdistan dê her çêbe, neviyên xwe jî vê şerefê bêpar nekin. Berdin bila nokervan bi tevî dagirkeran herin dojeha xwe, hûn xwedî welatekî wek bihişt in. Li cem dilsozan mayîn berhema herî mezin ya mirovayetiyê ye. Eger ew roj hat, bila soza qesemê be, di her doza we ya mafdar de ez jî bi sedan rewşenbîr jî, Kudên dilsoz û xwedî xîret, em dê bi hev re tevlî opîzîsyona we bibin ku bila serwerên Kurdistanê xizmeta xwe bi dirûstî bikin, bi dirûstî gelê xwe bi rêve bibin. Eger nekirin, bila soza qesêmê be ku em dê wan daxînin jêr û desthilatdariyeke nû hilbijîrînin. Nekin, bes vê gavê dev ji kiryarên ziyande berdin û tevî Hikûmeta Kurdistan û Serokatiya Kurdistan bibin yek vicûd û yek giyan.
Bi rêzdarî û hestên birayetiyê we ve silav dikim...
Bijî Serxwebûna Başûrê Kurdistan
Bijî Yêkbûn û Biratî ji bo Kurdistana Serbixwe û Yekbûyî
Bimre dagirkeran
Bimre nokervanên wan
Zeynel Abidîn Han
Weşanên Soran
Berlîn
zeynelabidinhan@hotmail.com
Ev nûçe 1202 caran hatiye xwendin