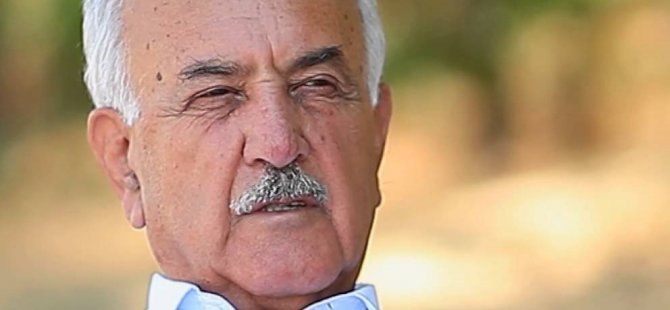 Li Dû Wefata Kurtçiyekî Çend Têbinî
Oxir be mamo. Te li dû xwe gelek tişt hiştin. Xwezil bi te. Em deyndarê tene.
Sabahattin Korkmaz
Mirov pê bawer neke jî, hinek gotarên dînî hene ku li xweşa mirovan diçin. Weke "Înna Lîlla we înna Îleyhî racîûn." Bêguman "her fanî wê mirinê tam bike." Dîsa merasima veşartina miriyan; xwendina terqînê û duayên li ser gorê; rûmetdayîn e, bi bîranîn e, parvekirin e, rêk û pêki ye…Hele van salên dawî ku ev merasim tev bi kurdî têne cih, memnûniyetekî dina dide mirovan, mirovên nebawermend jî…

Gelekê caran sebebên mirinê bi qasî mirinê tesir li mirovan dike. Mirinên bêwext, mirina zarok û ciwanan, cinayet, kuştina jinan ji alî meran de, komkujî…û gelek sebebên din. 
Mirineke ku bûye ji rêzê û hema bê herî zêde însan pê diçin jî "qezayên" trafîkê ne. Navê xwe "qeza" ye, lê ya rast cinayet û "terör"e. Heger hindikek rîayetî qayde û pergala trafîkê bê kirin, %90 rîskê van cînayetan wê kêm bibin. Belê pergala hiqûqa cezayê jî û sosyo-psîkolojiya civatê jî, mixabin van cînayetan wekî cinayet nabînin. Hîc guman têde nîn e ku hin "qeza" divê weke cinayet werin qebûlkirin û cezakirin. 

Sebep û encama wefata Apê Mele Mahmûd, trajediyekî din tîna bîra me. Ew jî muqederata grûba "kurtçiyên Farqînê" ye. Ebdulkerîm Ceylan, Muhterem Bîçimlî, Mele Mahmûd Okûtûcû û Apê Mele Mahmûd Yeşil hevalên hev yên nêz bûn. Komek bûn. Her çar jî bi "qezayên" trafîkê çûn. Heger tesaduf be jî, beşik tesadufiyek tahl û trajî ye.

Li dû Apê Mele Mahmud gelek dost-hevalan bi taybetî li ser welatparêziya wî peyamên hêja nivîsîn. PAK-ê (Partiya Azadiya Kurdistanê) jî, tabûta wî bi ala Kurdistan pêça û bi alên Kurdistan ew verêkir. Ev hemî hêjane û qedirşînasî ye. Mala herkesi ava be.

Ez hevalê wî yê temenî/emir nîn bûm. Lê hem mirov/eqrebayê wî bûm, hem hevalê wî yê daw-doza kurdî û hem şagirtê ber deste wî bûm. Cara pêşî min propoganda kurdçîtiyê, romantîzma lehengiya pêşmergeyan ji wî bihîst. Di sala 1971-an de hatibû mala bavê min (wê wextê ew li farqînê bû bavê min jî li gündeki Sason mela bû). Ez wê wextê 13 salî bûm. Zarok bûm. Lê wî weke hevalekî xwe bi min re diyalog danî û bahsa kurdçîtiyê, qehremaniya peşmergeyan ji min re dikir…

Apê Mele Mahmûd, ji xeynî bîrdozî û xebata xwe ya siyasî, munewerekî kurd bû. Jê re dibêjin "şêx", lê ew mela/muderîs bû (ji wê bonê û bi zanîn min jê re digot "Apê Mele"). Çima mele, ne şêx? Carekî yên ku ji malbata şêxan be (hêja-nehêja) ji herkesi re dibêjin "şêx". Bi gotinekî din "şêxantî" payekî gişti ye û ji kariyera malbatê tê. Lê melatî newiha ye. Melatî unwanekî şexsî û heqkiri ye. Îşaret bi xwendin û alimtiyê dike.

Apê Mele Mahmûd, kitêbên xwe yên erebî/dînî diqedîne. Melakî xwedî îcaze ye. Tu wextê şêxantî nekir ye. Çend salan li gundan melatî dike. Paşê li Farqînê dikana manîfatûrayê vedike. Heta van salên dawî jî (heta ku zarokên wî xwendina xwe qedandin û bûne xwedî îş-karê xwe) esnafî dikir. 
Esnafiya wî, melatiya wî, dîndariya wî, kurdçîtiya wî…hemî xusletên wî mutewazî û bi durustî bû. Mirovekî zêde nefspiçûk bû. Payeya "nefspiçûkahiya entelektuelî" ya Sokrates heq dikir. 

Tu wextî li dû qelebalixan neçû. Wexta ku herkes CHP'lî, AP'lî bû jî ew kurdçî bû, wexta ku herkes bûn Apocî jî ew bi tena serê xwe kurdçî ma. 

Gelek rûmet/hêjahiyên mirovatiyê hene: Weke merdîtiyê, cesaret, durustî, nefspiçûkayî, nefsul-qiyasî, wijdan, merhamet û gelek xusletên din. 

Di nava van rûmetan de du xuslet hene ku li bal dile min herî girîng û esas in. Yek jê durusti ye. Durustî ne bi tenê rûmetek ehlaqi ye, her weha prensîbek huqûqi ye. Ya din jî, tevazu, nefspiçûkahi ye. 
Min li jor jî bahskir; Apê Mele Mahmûd esnafek, melayek, kurtçiyek û însanek durust bû. Her weha gelek mutewazî bû. 

Aliyekî wî yê ku her kes pê nizane û li serê bahs nehatiye kirin jî heye. Ew jî dirama lawê wî Xelas e. Xelas zarokê wî yê dawiyê ye (ez texmîn dikim di wê mahnê de navê xelas lê danîne).
Xelas, nuha 32-33 sali ye. Di 2-3 saliya xwe de hewale derbas dike. Piştî hewaleyê Xelas, hem ji aliyê ortopedik ve hem ji aliyê hiş/mêjî de dibe zarokek astengdar.

Bi gotinê rihet e; ev 30 sal e ku Apê Mele Mahmûd bi Xelas ve grêdayî bû. Jêre hem dadîtiyê, hem bavîtiyê, hevaltî û xizmetkariyê dikir. Xizmeta astenga karê vê dinyayê yê herî zahmet e. Lê hewqas jî xizmeteke rûmetdar e. Sebrekî dirêj û bi metanet, wijdanekî mezin û dilekî tije rehim dixwaz e. 

Apê Mele Mahmûd û Xelas bûbûn du hevalên ku bêhev nediqedandin. 
Min li ser mezela Xelas dît. Ji zûde bû ku min wî nedîti bû. Porê wî sipî bûbû. Milên wî di kêlekê wî de şikestî daketibûn. Mahdê wî ji hev ranedibû. Bi awirên vala û hêvîşikestî li dora xwe dinêrî. Min wê çaxê kelo-girî li bîra xwe hanî; gelo Xelas pê dizanibû ku bavê wî, hevalê wî, dostê wî bêxatir ji vê dinyayê terka wî kir ye?

Naxwazim vê meselê zêde dramatize bikim, lê bawer bikin ya ku herî zêde li min tesîrê dike, travma Xelas e. Çîroka Xelas, ji bo yên ku dizanin êşa ser êşa ye. 
Ez bi çavên xwumam û bi halekî kelogirî tînim bîra xwe; dikim nakim tu rêyekî nabînim. Xelas û bavê xwe wê çewa bêhev biqedînin! 
Werhasil… me teva tiştekî xwe wendkİr. Xelas her tiştê xwe. Her weha dayka Xelas amojna Emetulah jî.
Oxir be mamo. Te li dû xwe gelek tişt hiştin. Xwezil bi te. Em deyndarê tene.
ji facebook
Ev nûçe 1451 caran hatiye xwendin