Berken Bereh
Ji bo çaremin salvegera yadkirina helbestkar Arjen Arî;
Arjen Arî berdevkê serhildêr,evîndar,naçar,xizan û bêkes û kusan e.Ew, di rojên ku xortên kurdan ala rizgariyê dimilmilandin li cem wan bû,dema di zindanê de,li êşkencexaneyan de li ber xwe didan,dema gundên me dihatin şewitandin,civaka me mecbûrî penaberiyê kirin,xort û keç û kalên me li kolanên xeribiyê hêvî û daxwazên xwe binaxkirin jî li cem wan bû.Ji ber hindê bi rehetî ez dikarim bibêjim ew,helbestvanê berxwedan, xweragirî û mêrxasiyê ye
Arjen Arî yê di dawiya salên 70yê de dest bi helbestê kirî,ji ber sedemên diyar ancax 1999 de helbestên wî bi navê "ramûsan min veşartin li geliyekî" bû pirtûk.Qedera helbestên wî û ya netewa wî yek e.Lew hevîrê wê civaka wî ye.Ew bi wan re diqehire,bi wan re diêşe û li ber xwe dide.Di "jînenîgarî"ya xwe de ku wek helbestî hatiye nivîsandin de vê dilsoziya xwe aşkere dike"ne pênc carên binçavkirinê/ne jî di sikaka wî bajarî de/birîndariya mirinê bû/sedema ku vî welatî bihêlim/û biçim".
Helbesta Arjen Arî,salname û dîroka civaka kurd e.Ewî bi rêya helbestê serpêhatiya gelê kurd ya sih û pênc salan bi awayek helbestî darêjtiye ser kaxezê.Jixwe navê pirtûkên wî sembol û rûpelên vê salnameyê ye."Ev çiya rûspî ne" Destana Kawa"Şêrgele" hwd.
Arjen Arî di helbestên xwe de zimanek navnetewî bi kar ani ye.têmayên wî berxwedan,hêvî,bawerî…evîn,car caran jî rengên dilmayîn û xeydokî jî têne dîtin ku ev tev sembola mirovbûyînê û encama heyam û qonaxên serûbinbûyîna nirx û hêjayîyên kevnetoriya gel in.Ew,her qewimîn û bûyerê bi şert û mercên pêkhatina wan û bandora van ya li ser civakê bi awayek rêbazeke dîrokî û bi hêmayine helbestî raberî me dike.Hawar û hêviya neteweyekê bi vegotineke helbestyane û bi tîriya hestên insanî radigihîne cîhanê.
"Ramûsan min veşartin li geliyekî"berhema yekemîn ya helbestvane.Ev berhem bi derketina xwe re wek mizgîniyekê hate pêşwazîkirin li derdorên helbestvan û helbesthezên kurd.Arjen Arî di vê berhemê de vegotineke bi rêk û pêk û kartêker bikar aniye.Hema bêje di hemû helbestan de rewş û şert û mercên dijwar ku gelê me dijiya wek kamêravanekî, kamêraya xwe li ser rûyê welêt digerîne û tiştê dîtî,bihîstî,jiyayî nivîsiye.Di vê nivîsê de ew lehengê sereke ye,lêdan xariye,hatiye zindankirin,penaber bû ye,gundê wî hatiye şewitandin..hwd.Vê cure vegotinê û zimanê wî yê ji kaniya gel herikî xwînşîrîni û dilsoziya wî temamkiriye û kiriye ku her kesê bixwîne bibêje ku ew kesê nivîsiye ez bi xwe me.Her wiha bi vê lixwewarqilînê,wek kesê di çîrokeke gelêrî de ku tê gotin ku dema "dadger, dilekçeya parêzer jêre nivîsî dixwîne,gilîker bi qîr û hawar digirî û dibêje ev giş hatine serê min nexwe."xwe û birîna xwe dinase.hingê mecbûre ku ji bo dermankirin û çareserkirina pirsgirêkê li ber xwe bide û bikeve dinav hewldanê.
Berhema wî bi helbesta "Herekol" destpêdike.Herekol navê çiyayekiye li kurdistanê."min,serî ne tewand li hember riman tu carî"ji devê wê tê gotin ku ev hêma di hundurê xwe de wateyeke pirr kûr dihewîne.Li bejna û bala kurda tê û wan û berxwedêrîya wan û hesreta wan a ji bo azadiyê dinimîne.Ji xwe di "çarîn"ekê de "bê Xwedê dibim,bê ax û al na!"dibêje.
Em baş zanin ku her berhem di hundurê xwe de jiyan,kevnetorî,helwest ,bertekî û pîroziyên civaka xwe ne rasterast be jî bi sembolan bi cih dike. Berhemên Arjen Arî mişt bi van rîtûelan dagirtiye.Ew,ji şivanekî bigir,kur,keç ta cerdevan û her cure teyr û tebayê ji xwe re dike malzeme û bi wan re welatekî û brîna wê ya xedar û diltezîn radixe ber çavan;
Şivanekî biramîne;
Pezê xwe nikaribe berde geliyan
Navê berxa xwe nikaribe deyne "şengilo"
Ne ji tirsa teba,ne ji xofa guriyên çiyê"
Helbet ev zilm û zora wek çarşeveke reş ketî li ser rûyê vî welatî dê her tiştî bi destê xwe bilewitîne,birûxîne û tarûmar bike;
Ving û vala ye niha
Cibiltinê,xirbê hinarê,serê kaniyê…
Cinata te, Miho!
Silêman,çala te!
De…li xwe xe Sadûn
Li ku ma axatiya te?
Belê sewal,dar û her cure mêweyan jî para xwe ji talankeriyê standiye;
Ar girtiye qurm
Û li dorê dileyize
Çi kiribû
Çi bû gunehê dara berû?
Erê dijminahî bê minetiye,kî çi ji destê wî bê.Lê ya ku dilê wî dişewitîne;
Hooo biraaa!
Vê xwînê qene
Tu nerijîne,heyra!
Arjen Arî,bangî "kirvê Kêvo"dike û dixwaze wî bibexşîne ku di fermana wan de qewmê wî jî neheqî kiriye,;
Ne deynek me li hev bû
Ne xwînek,ne sersînorek…
Kirvê min di qeflê de çû!
lê maazereta xwe jî pêve dike;
bide xatirê xizaniyê
kirîvo,em nezan bûn!
Û piştî vê panoramaya diltezîn û reş-tarî,wek agirê şivanî ya li lûtkeya çiyayî de diçirûse hêvî û berxwedêriyê;
Bi ya helbestê min kir
Û min guh da bilûra şivên
Hij min aland li desmalek bi vên
Û ramûsan min rakirin li geliyekî…
Bi wî dengê xwe yî gurr radigihîne me.
"Ramûsan min veşartin li geliyekî"bi durv û teşeya xwe mînakike nû û modêrn û lûtkeya çîrok-helbestê ye.
"Ev çiya rûspî ne" duyemîn behema helbestvan e.Hê di rûpela ewil de gotineke pêşiyan hatiye bicihkirin-"zêr zane,zor zane,devê tifinga bi mohr zane"- Ev helwesta Arjen Arî dike ku berî xwendinê em di derheqê berhemê de bibine xwedî hin hizr û ramanan.Bi ya min wiha nekiraya wê çêtir bibûya.Lew,sînordanîna li hember ramyarî û hizirkirna xwendevên dike ku behrem bi çavekî negatîf bê pêşwazî kirin.Helbet,helbestvan ji tercîha xwe haydar e.Hê di helbesta ewil û ya pey wê re em rastî bilindragirtina hestên berxwedêrî û daxwaza têkoşînê tên.Bi her rûpelê sedemên vê daxwaziyê yekeyek raberî me dike;"çûkên şer" di esmanê welêt de forta davêjin,"musayê wî"hatiye kuştin,"xwîna me di mazatê de ye","çiyayên wî nestêle ne",nêrgiz stûxwar,beybûn peritî,dar bi gazindin ji darpêrzan,nûçeyên şer agahdariya yekemîne di hemû navgînên ragihandinê de,"di şer de bûm doh jî loma/îro şer e,sibê şer e.Bi qulipandina rûpelan ev rastî hino hino digihê lûtkeyê û bi helbesta "ev çiya rûspîne;-loma, bi Sîpan in stranên me/ka bistrê,heyran!"û wek her helbestvanê mêrxasî,berxwedêrî û xweragiriyê sedemên bîr û baweriyê rêz dike;"di qada şer de pişta me negihişt erdê"û şahidên wî çiyayên welatê wî ;cûdiyê mirada,gabar,agirî,sîpan,sîmal,bêxêr,dêrsim… ku tu carî lome nekiriye ji wan û bûne nav ji zarokên vî welatî re,çi keç çi kur. Ji van têbiniyan dixuye ku ev berhem berdewamiya "ramûsan min veşartin li geliyekî"ye.
Arjen Arî û helbesta wî,wek ava ji baniyên bilind herikî û gihaştî robarê xwe bi coş û peroşî diherike û ev dengê gurr û aza ji nasnameya xwe ya takekesî (ez) rizgar dibe û kirasê "em"ê li xwe dike.Her wiha rikn û stûnên helbesta xwe ya dastanî bi vê berhemê datîne û bilind dike.Kes û komên di berhemê de bi goşt û laş in û hest û bestên wan dike ku bêhtir bawerî û dilsoziya me bi berhemê we re.Leheng û karekterên wê ji sembolên pîrozî û efsûnî dûr in.Kesên ji rêzê ne wek min,te,wî; Car caran ditengije,hêrs dibe,xemgîn dibe;
Berê min ketiye hozatê;
" egîd im
nihîte
û hijde salî"
Her êvar;
"birçiyê te me ez birçiyê te
qesta goştê te dikim her êvar"
Gazin;
te ez şandim şer û te negot min
şerê ku tu diçiyê çavan jî dixwe!
Çarîn î xewn;
xwîn rawest,dem verşiya
şûr şikest mertal tewiya
ji qada şer şerbaz reviya;
xewnek me bû,rizgarî!
û carna wek ewareyekê tevdigere;
"min daye du her dû lingên xwe"
Û
dilê m' tu derwêşek î
dilê kê seh dikî,
qesîda te betal e!
Her wiha di vê berhemê de em rastî erotîzmeke sergirtî û şermokî tên ku me hînê "eroûtîka"ya dê wek yekem berhema erotîk li bakur şîn bibe.
Dîsa wek berhema yekê di vir de jî trajediya gel û komên ji ber cudahiya baweriyên xwe yên olî dibine armanca pest û pêkutiyan ji xwe re dike mijar û vê êşê par ve dike..
Helbesta Arjen Arî,ji "ramûsan min veşartin li geliyekî" ta"Şêrgele" yê her bi heman şêwaz û vegotinê bala mirov dikêşe.Ev vegotin wek ferhenga wî bi teql,çiyayî û nêr û berxwedêr bû ye.Tirajediya bi sedan salan ya li vê xakê hatiye jiyîn wek tevnkarekê bi sebr û hostatî vedibêje û digihîne îro.Helbestên wî,wek manîfestoya pêşmergeyekî ku dikare li her derê olan bide û bête jiberkirin,xwe berdide nav dil û hinavan.Vêya jî wek ahenga dengê qoça şal-şapikê bi hêmînî û bi harmoniyê pêk tîne.Gellek caran em,wî,li lûtkeyên Cûdî li kêlek pezkûvî û karxezalên sîng-sor,caran jî li nav xirûcira Ofîsa Amedê wek derwêşê kurmanciyê, banga lixwemikurhatinê û mizginiya dahatûyeke gewre belav dike,direşîne.
dem spî, aso spî, ba guzan
ev gelî Geliyê Zîlan
di çend kêjan werbûm û rabûm
tev de tev de 29 bûm
navekî min bû şikestin, navê din bû serhildan!
Li vir pirsgirêk bidestxistina serdestiya dil e.Ji ber vê hindê carinan kewara hiş û mêjî bi helbestên Cigerxwîn dadigre û bi vê re jî di zeviya peyrevên xwe de dest bi çandina tovê helbesta xwe dike.Bi demê re helbestine ku wek oratoryoyê bêne gotin zeft dike.
ewr spî ezman spî erd spî
ba şûm, bahoz dîn-dînoke
çar rê kor in, çar dor sik î spî
û çar hêl çarmedor, heta noqê d' berfê de!
Wexta em bûn serdestê dil hingê em dikarin zemanî,cihûwarî,hemû kêlikên jiyanê zeft bikin.Lewre em dijîn da ku bersivine bibînin ji bo armanc û heyîna xwe ya li vê dinyayê.An wê tucarî emê nekarin ji "welatê nefiyê"vegerin "serbajarê serbajaran".Ji ber vê ye ku di helbesta Arjen Arî de hawara kurmanciyê dibiriqe,trajediya kurdan a sed î salan olan dide.Helbestên wî dişibe rep repa lingên leşkerê ordiyekê.Dema tê xwendin dîmenên ordiyeke dimeşe tê nîgaş kirin.
di binê aşûteke xezeb-spî de man
an çûn li ber pêlên aveke tezî?
xwezî ez miribûma, û hew bû!
Newal bê guh diman... û şer bû!
Çiya bê ser diman... û şer bû!
şev serjê bû bi ser rojê de...û şer bû!
şer bû...
şer bû...
şer bû...
mirinê serê xwe çimand li ber mirina wan
şêrgele hebûn: şêr î şervan
û xewna wan xewna her kesî!
Ew dengê bi efsûn yê helbestê wek sûlavekê bi xumexum diherike.Ew ked û xebata şev û rojan aşkere dixweye di wan de, bêhn û rengê îroj tê de diçirûse.Sebr û mecala tîrêja spêdeyê ku lûtkeyên Herekolê dialêsin dixweyê.Xwe bi ayetên E.Xanî ku ruknê neteweperiya kurdîne têr dike,tasek ji helbesta M.Cizerî ya di tahma "işq"de ye vedixwe û şûr û mertalê Feqiyê Teyran û demançeya kurmancî ya Cigerxwîn davê ser milê xwe û serî hildide li hember şaristaniya qaşo hemdem.
şa'ir im; qereçiyê pesnê çavên te
li dabaşa navê te hevdengê Evdal
şûm im hebekî, hinekî zirz
min ji Xanî bipirs, min ji Hejar
min ji Mella, min ji Hêmin, min ji Dildar
sirûd Ey Reqîb im, pênûs ey reqîb!
Bi her ristê hûn bi xwe ewle û bi bawer dibin.Wek çinarekê xwe digihînin rehen xwe yên hezar-sale.Êdî navê hemû demsalan bihar û hemû qonaxên dîrokê serhildêrî,berxwedêriye.Êdî heyam heyama jixwebawerkirinê, heyama têkoşeriyê ye.
wê vebe rengo rengo
li dû taveke xwêjinkî, keskesor
sihareke rûbihar e hêviya min
tîrêj-bişirîn rojeke gulî-sor
ha hilat ha hiltê
A.Arî dildareke jidil ê kûlîlkane,ev kulîlk her çiqas gellek caran wek metaforekê di helbesta xwe de bi cih bike jî,em aşkere dibînin ku rasterast bi bêhn,bi bejnûbal û bi rengên wan hatine vegotin.Wek;xec,lîloz,binefş….sor,qurmiz…
ez ê li çiyayekî bikim navê yekê
tu navê qîzekê bigore, bike Beybûn
pel pel hebûn, sor sor serxwebûn
kulîlkan çil kezî bi ser kê de birîn?
Di helbesta wî de em rastî hewareke sotiner tên.Ev qêrîn û hawar ne biyane,lê ne ya axeke bi sînor e.Gellek caran şaxên wê ji vê erdnigariyê digihên ta ber erşa xwedê.Car zêmar,car têkoşer,car mersiyeyeke ku xweşik,spehî û narîne.Her peyv wek ritm û awaza dilê wî diherikin li newal,gelî û germiyanan.Zû konê xwe vedidin û tên ji ber kirin.Newa di tahma sirûdande ye.Bi van taybetiyên xwe,em dikarin bibêjin "Şêrgele" hawar û ûmîd û nasnama vê xakêye.
di binê aşûteke xezeb-spî de man
an çûn li ber pêlên aveke tezî?
xwezî ez miribûma, û hew bû!
Newal bê guh diman... û şer bû!
Çiya bê ser diman... û şer bû!
şev serjê bû bi ser rojê de...û şer bû!
şer bû...
şer bû...
şer bû...
mirinê serê xwe çimand li ber mirina wan
şêrgele hebûn: şêr î şervan
û xewna wan xewna her kesî!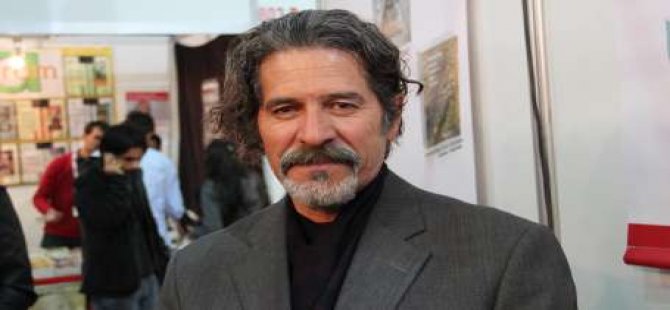 ERO Û TÎKA
Arjen Arî piştî wan dîwanên xwe di poetikaya xwe de guhertineke berbiçav kir.Em bi Eroûtîkayê pê dihesin ku di vê erdnîgariyê de ji bilî êşên civakî û netewî wek takekes ruh,giyan û kesayetiya me jî hatiye pûç kirin.Arjen Arî di vê qonaxê de dide du van razên me yên nepen û xeternak.Di helbesta kurdî de li ser mijarên ruh,giyan,işq û pirsgirêkên hundurîn ê takekesî helbest hatine lê kirin,lê Arjen Arî bi awayek cuda daye du van mijaran.Helbet eşq,ji bo gelek helbestvanên kurd bû ye mijara vegotinê,lê ferqeke cuda heye di navbera wî û wan de.Baba Tahir,Melayê Cizîrî ta bigihije helbestvanên îro,bêhtir eşqeke îlahî û vegotina wêya hunerane tê xuya kirin.Lê Eroûtîka bi her hêla xwe ve dûrî van cure afirandinane.Ew,rasterast eşqeke beşerî û azverû û xwestekên beşerî ji xwe re kiriye armanc.Em di helbesta klasîk de rastî van nimuneyan tên,lê heger em bidine ber hev em dê bibînin ku cudahiyên wan bêhtirin.Şêxê Sen'an a Feqiyê Teyran û Ahmedê Nalbent xwestine eşqê bi awayek din vebêjin.Lê Şêxê Sen'an di bingeha xwe de li ser eşqa îlahî bejn davêje û bilind dibe.Ahmedê Nalbent jî ji erotikayê derbasî pornoyê dibe.Vêca Arjen Arî terazûyeke qahîme di navbera her du vegotin û lêkirinan de.
Arjen Arî di dêstpêka dîwana xwe de vê cudahiyê li me dide zanîn û xwe davêje tor û bextê Melayê Cizîrî û eşqê-bi çi awayî dibe bila bibe-hildikêşe textê qesra pîroziyê.;
Qulzema dil işq'e Mella
Çi Xwedayî,çi beşerî
Sohtî be b'arê seqerî
Her evîn alaye Mella
Dil li me bela ye Mella
Bi vê destpêkê û îcazeyê dest bi dastan-çîroka xwe ya erotîka dike.Ewil xwe û arezûyên xwe î beşerî bi rêz dike.Lê ev xisletên rêz kirî ji yên evîndarekî wêdetir yên cinsî û zayendîne.Gelek cara ji sînorên erotîkayê derbas dibin.
Tiştek dilînên min neşê bikewîne
Ne maç,ne mistin,ne hez…
Wek gurekî dade keriyê pez
Çavên min li te û xelaskirinê!
Û piştre xislet û çelengiya yara xwe vedibêje.yara wî ya "bejn kin,çavreş,ling kiçik,lêvên erxevanî,gerdena emberî,tehêlên girover,…hwd.
Dastan-çîroka Arjen Arî û yara wî di berêvarekê li Ameda rengîn û li taxa Ofîsê destpêdike.Wexta ew rastî wê tê,bi dîinekê hiş û sewda ji serê wî diçe û jixweber dide dû û xwe dispêre awirên kes û kûs û ta heyberên(bê ruh) ku giş awirên wan li ser wê ne.Lew bi meşa xwe ya tenik tenikî,bayeke mê dihêle li dû xwe û pîremêrek ;
"Xweziya min bi mêraniya berê"dibêje bi keser.Xwe vedibêje;pordirêjî ku parsek,pakêtfiroş,bayaxçî…giş binemalên wê wî nas dikin.Çîrok ta dawiya pirtûkê bi wêne û panaromayên hevşabûnê û li pey hev rêz dike.Wek ku em li temaşeya filmekê dikin,wisa bi meraq û heyecanekê çîrok didome.Gelek caran rûyê mirov soromoro dibe û mirov wek ku hinek kesên din jî li cem mirove li derdora xwe dinihêr e û pêla şermê tê rûyê mirov dialêse.Gelek caran pêla mêranî û arezûyê jî di demarên mirov de radibe pêdarê.Ango pirtûk mişt ji hez û dilînên hevşabûnê dagirtiye.Di helbesta xwe de caran xwe dispêre helbestvan,ayet û vegotinên pîrozî;
"ji milkên xwe yê ku zarokan tînin
Zeviyên we yî beyar in,
We çawa bivê,tov welê bireşînin!"
Û agirê xwe yê hevşabûnê bi van ristan vedimirîne;
Ne,tu ê bê;
Ku min car nekir ser carê!
"û ez ketim ser
Heta ku rojê şev hilanî!"
Arjen evîniyê ji kirasê wê yê razber û dûrî rastiya civakê jê dike.Wê wek heybereke jîndar daxilî heyatê dike.Bi vê helwesta xwe,hemû helbestvanê beriya xwe dide aliyekî.Ew vê dinyayê û rastiya wê û insên û pêdivî û xwestekên wî yên herî rewa şanî me dide.Arjen Arî,bi vê berhema xwe deriyê quncika vale ya erotikî ya helbesta kurdî bi hêminî vedike û banga nasîn û dagirtina vê quncikê dike.
"Çil Çarîn"berhema dawî ya helbestvên e û ji çil çarînan pêk hatiye.Arjen Arî, di vê berhema xwe de form/şêwaza klasîk a çarînê ku wek wî jî,di pêşeka xwe de vegotiye,bi awayek û naverokeke din nûjen dike.Ango "ji cawê heyî fesilandineke nû,dirûnkariyeke nû ye."Em dikarin vê berhemê wek berhemeke şîret û pendan jî bin av bikin.Di avakirina van çarînan de Arjen Arî,car caran gotinên pêşiyan ji xwe re kiriye palpişt,caran jî ji bo bîr,raman ,hizr û hestan kiriye jêderk.Hêjayî gotinê ye ku berhem serhevdeya çand,kultur û karaktera kurdan e.Ev berhem dikare bibe pirtûkeke fêrkirina çanda kurdî li dibistan û akademiyên kurdan ji bo xwendevan-qutabiyan.Çend mînak;
Ku bikeve kêr pir dibin(1)
Tu mekeve mêr pir dibin
Kûçik li kelaş pir dibin;
Pariyek ne pahra te bê?
Goştê berazî heram e
Heramxur û secd û qam e?
Fitu dere j'serê xame
Rovî berî devê d'revê!(2)
Qençkiro bi xwe kiro(3)
Xerabkiro bi kê kiro
Yê xeraker dibe tiro
Avakar be ku ji te bê!
Arjen Arî,di helbesta kurdî de bê guman stûneke qahîm û epîgrafeke çeleng e.Ew,wek erdnîgariya xwe bi ber û rikeber û nêr e.Ew,li tu kirasan nayê,xweser û resen e.Tu çi bikî jî nikarî wî,li cihekî bi cih bikî û konê wî danî.Ew,wek çiyayên welatê xwe her ber bi esmên ve hildikişe û wek çem û robarên wê di keft û leftê de ye.Ji ber hindê hespê helbesta wî her li tixûbên xeternak bi çargavî dibeze.Em,di helbesta wî de tahm û çêja zimanê kurdî û hêzdariya wê dibînin li hember zemanî û aşê dagirkeran